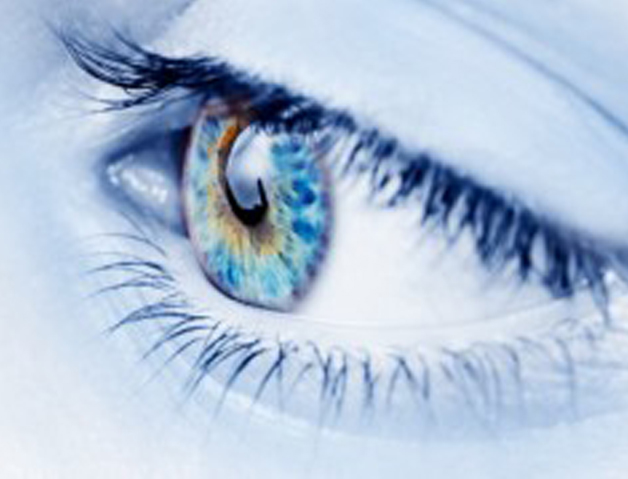 This is a follow on to my earlier blog "Social Networks – How Can Businesses Adapt?" It deals with an issue close to every CEO's heart – viz. what are the major risks my business faces in either ignoring social media and the conversations that occur there, or embracing this new medium and finding ways to leverage it?
Companies that stick to traditional marketing methods are subject to a risk of progressive obsolescence in an internet enabled world. At the same time, businesses that embrace the new internet-enabled channels are also subject to a new set of risks. Utilizing social networks to communicate with current and potential customers is a relatively new practice and requires each business to determine how its presence online can be made to work to its advantage. Simultaneously, each business must determine whether the strategies it is considering for social network marketing are compatible with or compromise its established governance, risk and compliancy goals and policies. Companies which take the plunge and establish an early presence are widely expected to enjoy the benefits which accrue through improved customer relationships, better customer intelligence and sales growth. Research published by major consulting and analyst firms (such as Deloitte Consulting and Forrester) support this expectation. The tables below identify the major risks and include a short discussion on the risk and its mitigation.
Risk#1: The Internet has triggered a transfer of power to the consumer and businesses need to change their approach to remain successful
| Risk | Risk Mitigation |
| --- | --- |
| Conventional sales messages (advertisements) are not considered trustworthy. Buyers (including individuals and businesses) looking for product information increasingly tend to leverage feedback from friends and trusted contacts over the internet. | As potential customers spend more time on the internet, and on social networks, businesses must find a way to build a more meaningful and helpful web presence than just websites containing brochures and marketing materials. |
| Additionally, today's buyers can search for information and make a purchase at any time of day or night. They may shop exclusively online or visit a local store to try the product. They may price shop using online auctions (for new and used items) or price comparison (aggregator) sites, buy from local or international sellers and even use Google to find discount coupons. | Social networks provide various possibilities to develop trusted marketing channels for online communities provided the communication does not resemble spam. Pull marketing (Word of Mouth marketing) is much more effective than push marketing on social networking sites. In the B2C world, Facebook and Twitter are examples of messaging channels. In the B2B world, blogging is a key messaging channel. |
Risk#2: Participation in social messaging is no longer an option for businesses who want to know what their customers are saying about their experiences with their products, competition, etc.
| Risk | Risk Mitigation |
| --- | --- |
| A business which chooses not to participate on social networks gives up its ability to address and guide customer conversations about their products and brand (although competitors probably will). | Businesses must establish a presence to listen to these conversations and guide them. |
| Whether a business establishes a presence on social networking sites or not, the online community will likely discuss its products and services. Competitors could take this opportunity to misrepresent the business and guide customers to their own sales channels | Listening is the first step to designing a social networking strategy and plan. Based on the demographics of interest, businesses should select social networking sites on which to establish a listening presence. This can be followed by development of the appropriate marketing strategies. |
Risk#3: Consumer lack of trust of conventional advertising signals a need for a new pattern of communication to address their perceptions and expectations.
| Risk | Risk Mitigation |
| --- | --- |
| A negative perception of existing marketing (advertising) channels could cloud consumer perception of business presence on social networks | Businesses must use a softer approach online to enable information to be Pulled instead of Pushed. |
| Conventional advertising channels such as TV, radio and internet ads utilize a one-way broadcast mechanism which pushes information to recipients, regardless of relevance or appropriateness of message timing. Many Americans perceive these messages as false and intrusive on their personal privacy and time. Additionally, many consumers consider corporate America as greedy and opportunistic.Any online communication which looks like spam or push marketing, is intrusive, misleading, wastes people's time, is irrelevant to them, or is an interruption of some kind or takes away control from them will likely be rejected by online users. Backlash could have long lasting repercussions related to trust. | Businesses should focus on being perceived as human and trustworthy and steer the conversation (for e.g. countering negative or incorrect impressions about their brands) while being transparent as regards communications, motives, product information, etc. Staff must be empowered to manage communications with the community to address customer wants, needs and interests, based on a pre-existing and evolving set of guidelines.Keeping the community informed about how their feedback was/will be used to improve future performance will help improve community relations |
Risk#4: Businesses who do not leverage opportunities to build customer intelligence capabilities will fall behind in the competition to improve business performance.
| Risk | Risk Mitigation |
| --- | --- |
| Compromises on the collection and analysis of user feedback can result in lost opportunities to improve business performance. | Analysis can be conducted manually for small amounts of data but for large datasets, will likely require text analytics software. |
| In this scenario, staff representing the business online does not explicitly gather data or analyze the interactions, resulting in lost opportunities.Another scenario is that the amount of data to be analyzed is so large that business staff is overwhelmed and unable to provide timely, accurate synopsis of the issues and remedies needed. | Information collected from the community is of tremendous value to various departments within the business, including marketing and sales, operations, customer service, new product research, etc.For large amounts of data the business should consider investing in Listening Platform software (see Analytics Vendors in the Software Ecosystem section), which generates concise actionable reports. |
Risk#5: Lack of sensitivity in managing ad placement on social network sites could backfire on businesses.
| Risk | Risk Mitigation |
| --- | --- |
| On social networks, much of the content is highly personal and members have a greater sense of ownership. Understandably, they are less inclined to accept advertising around it. | The availability of advertising capability and the maturity level of services offered are site specific and continually evolving. Businesses should evaluate the opportunity presented by each site and identify a core set of sites based on their goals and desired budgetary investment to get started. |
| As a site grows more attractive to advertisers (due to member base and demographics), it grows less appealing to members who have a lot of personal content on their site pages and see advertising as an invasion of their privacy. | The requirement to monetize user bases on social networks will eventually drive all social networking sites to offer this capability. For example, MySpace and Bebo have already successfully monetized ad placement while Facebook and Twitter are still experimenting. |
Risk#6: Measuring ROI in the context of social media channels is difficult.
| Risk | Risk Mitigation |
| --- | --- |
| ROI from social networking sites either cannot be measured or is difficult to measure. It is difficult to quantify and correlate benefits to costs to set up and operate this new channel. | Metrics and measurements related tools are expected soon at the major social networking sites. |
| As a site grows more attractive to advertisers (due to member base and demographics), it grows less appealing to members who have a lot of personal content on their site pages and see advertising as an invasion of their privacy. | Some alternative techniques which might be useful for isolating the benefits of a social networking strategy: 1) Presenting unique sales offers across different channels; 2) having users visit a specific page (depending on where they saw the offer) to activate a promotion and receive the advertised price/bundle. |
Risk#7: Messaging through social media will have an impact on governance, risk and compliancy (GRC) guidelines in an existing business.
| Risk | Risk Mitigation |
| --- | --- |
| Business presence on social networks impacts all the main areas of GRC, viz. financial, IT and legal. | Based on new staff responsibilities associated with social networking, certain policies (impacting financial, IT and legal areas) and systems are likely to require review. Online communication on social networking sites could include interaction with existing/potential customers as well as pranksters. Additionally, the information exchanged is largely in the public domain and could be subpoenaed, as well as being exposed to competitors and regulators (and their representatives). |
| Businesses should discuss the impact on existing frameworks and policies with legal counsel to draft guidance which will influence the nature of permissible online interactions. | To some extent this may hamper the business' ability to appear as human and transparent as possible, since it is possible that the employees with responsibility for social networking may need to operate under a strict set of guidelines. This issue will need to be worked through, based on the specific industry, business and concerns raised by legal counsel. However, being able to explain to online users (in simple terms) what the constraints are could help, as an expression of transparency. |
Conclusions
While there are risks to an online presence in the social networking world, building risk mitigation plans can help identify and reduce risks to acceptable levels. For businesses that want to avoid marketing obsolescence and grow their brands, the opportunities offered by this new medium outweigh the risks.